Eating Disorder Self-Assessment:
1. Do you make yourself sick because you feel uncomfortably full?
2. Do you worry you have lost control over how much you eat?
3. Have you recently lost more than 15 lbs. in a 3 month period?
4. Do you believe yourself to be fat when others say you are too thin?
5. Would you say that food dominates your life?

---
Trauma Self-Assessment:
1. Do you have constant tiredness even after you have had a rest?
2. Do you experience headaches and general pain in your body?
3. Do you have difficulty falling asleep?
4. Do you experience restless sleep?
5. Do you have strange physical sensations?
---
Self-Assessment Results:
Please note these assessments are not diagnostic tools and should not be considered as such. However, if you answered yes to 2 or more questions in either assessment, it may indicate that you have an underlying behavioral health issue, and it is recommended that you contact a professional for further evaluation and feedback.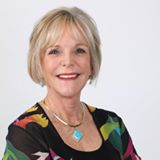 Contact Dr. Martha Ireland, a Psychotherapist, Licensed Psychiatric Clinical Nurse Specialist, Certified Eating Disorder Specialist, Certified Clinical Trauma Professional, and a Board Certified Telemental Health Counselor with over 25 years of experience, for more information or to schedule a telehealth appointment.
Areas of Specialty:
Body Image Issues
Anorexia Nervosa
Bulimia Nervosa
Compulsive Over Eating

Dysfunctional Relationships with Food
Obesity
Excessive Exercise
Mindfulness

Physical Trauma
Emotional Trauma
Spiritual Trauma
Depression

Anxiety
Mood Disorders
Life Transitions
Grief and Loss
Please note, Dr. Ireland is currently licensed in and services adult clients that reside in the following states: California, Delaware, District of Columbia, Florida, Maryland, New Jersey, South Carolina, and Virginia.
For further information or to schedule an appointment you may contact her via:
Email: info@irelandphd.com
Phone: 703-722-2324
If you or someone you know is struggling or in crisis, help is available. Call the National Suicide Prevention Lifeline at 1-800-Talk /1-800-273-8255, call or text 988, chat 988lifeline.org, or dial 911.